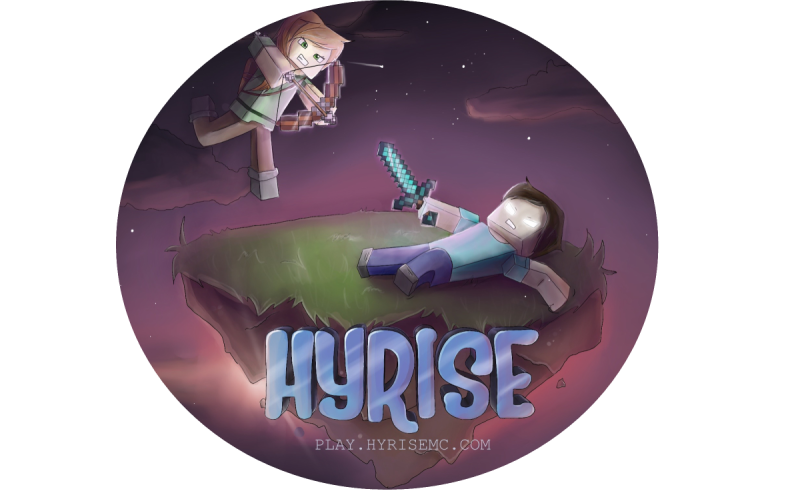 Welcome to our donation store!
Here you will find a collection of fun perks available for purchase.
We are a 100% eula compliant server! What does this mean? Servers who do not follow eula rules are at risk of being shut down for not following the rules set by Mojang. Here at HyriseMC we are committed to a fair and equal gameplay for everyone. This is why we choose to follow the rules Mojang has set for us. Donations for us are a way for YOU to show your appreciation for our community and to help us grow. By purchasing anything on our store, you are directly contributing to the maintenance and growth of HyriseMC. Every donation allows for updates and improvements for you and your friends to enjoy!

By purchasing anything on our store you are automatically agreeing to the following:

Your donation will go directly towards the future of HyriseMC!
As this is a donation, it is not refundable and any attempts to charge back will result in a permanent ban from our network.
We hold the right to remove, change, and alter any of the perks which came along with your donation, at any time.
You are automatically agreeing to these terms with every purchase.

If you are having trouble with your purchase, or do not receive your purchased item within 24 hours, then please email us at [email protected] with any questions.

HyriseMC network is not affiliated with Minecraft or Microsoft in any way.
~Thank you for your support~

Top Monthly Buyer

YeahIk
49.99 USD
Recent Purchases

DogMaster308
1x Test

Adeladie
1x Donator

YeahIk
1x Supporter

Adeladie
1x BUILDER KIT